Mar. 23, 2020
April 2020 Race is Postponed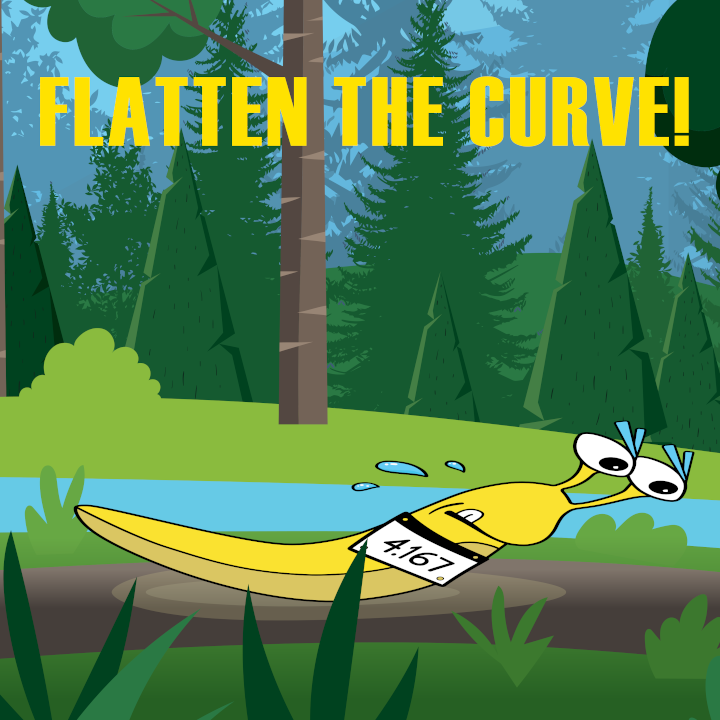 As is already the case for so many other events, the 2020 Banana Slug Backyard Ultra originally scheduled for April 18 is now officially postponed.
Yesterday, the Oregon State Parks and Recreation Department announced that it would be closing all state parks start March 23 and through at least until May 8. The state park has informed me that the permit previously obtained for the race is now cancelled.
Of course, I'm sad about that. I've been looking forward to meeting you all and seeing what happens when you push yourselves to new personal limits. And I have some fun surprises planned that I've been excited to share with you. It will be hard to have to wait for that.
More significantly, during this time of social distancing, my daily run is really the only time I've consistently been leaving the house, (not counting the occasional search-and-rescue callout like the one this morning). For me, still being able to get outdoors and go for a run is a psychological lifeline. I'd be in a much worse state if I couldn't do that. And I was hoping that this race could extend such lifeline for the relatively small group that is registered. It pains me that that's not going to happen anytime soon.
At the same time, this cancellation is a relatively tiny thing compared to what many others are having to sacrifice at this time. And it's the accumulation of many small sacrifices that we are counting on to have a large impact on society as a whole. So I have to believe that this is worth it.
Our race will still happen in the future. It's impossible to predict at this time when that might be. But I'm hoping that we can find a time that will work for everyone that is already signed up. I will defer all registrations until the new date, and work things out with any individuals who cannot attend.
All registered runners have my contact information. So please reach out to me with any concerns or with any ideas you have. I would love to face this postponement with some creativity and together make the most out of it that we can!
Thank you all for your patience. Stay well, wash your hands, listen to the CDC, and try, try, try to not touch your face!
Sincerely,
-Carl Worth